Heading Level One
---
Heading Level Two
Heading Level Three
Heading Level Four
Heading Level Five
Heading Level Six
Paragraph text. Image element is inserted here, floated right via class specification.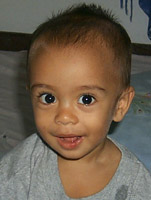 College of Micronesia-FSM
Nonexistent destination
Jump to bookmark
Paragraph text: The sly brown fox jumped quickly over the lazy as dirt dog.
Paragraph text in centered italic serif using class specification.
Wherein a browser supports the first-letter pseudo-element, this paragraph will display a fancy floating first letter in a distracting little box. In older browsers this paragraph will be nothing special. To date only MSIE 6 seems to know about this pseudo-element. It almost has to be used via a class specification: it can really trash your pages otherwise.
| Header Cell | Column Two |
| --- | --- |
| Cell One | Cell Two |
Unordered item
Unordered item
Unordered item
Ordered Item
Ordered Item
Ordered Item